Sports Department
Building healthy habits for life
Our institution participates in tournaments and meetings with other schools in the area. Students participate in a sports tour every year.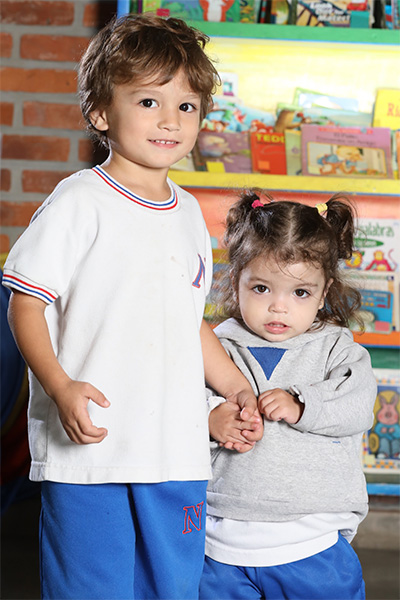 Kinder
By means of Physical Education classes, children know better their own bodies for the construction of their corporealities.
In turn, the work proposed promotes self-care habits and the caring for others, contributes to enriching motor skills, and encourages participation in games, role-playing, exploration, creativity and enjoyment.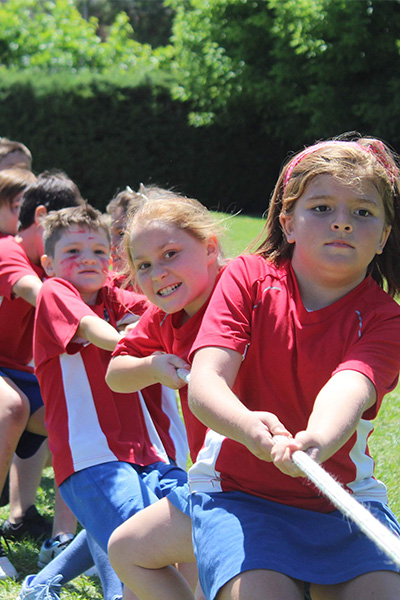 Primary School
By means of Physical Education and Sports classes, students develop the knowledge of their own bodies and of their different motor skills.
Throughout their growth, they learn to use and combine motor skills with coordination, integrating psychomotor and sports games, agreeing on tactical basic rules and spaces.
In every activity, children are encouraged to develop cooperation, solidarity, self-care and caring for others, and team work is particularly valued.
Starting at 3rd grade, sports include:
Female students: hockey, athletics, and handball.
Male students: football (soccer), athletics and handball.
Students go camping every year and sports events are held during the school year.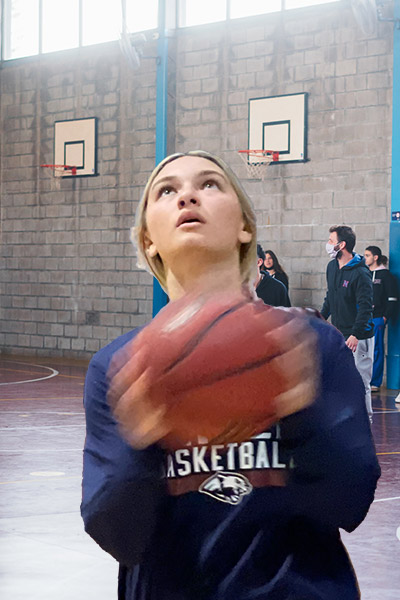 High school
The Department of Physical Education is committed to contribute to the constitution of the adolescent corporeality and motor skills, according to principles of health, individualization and recovery of effort.
This is done by promoting critical reflection on current body models and promoting the creative and selective construction of motor responses to solve the tactical, technical and regulatory problems posed by sports.
The objective is to achieve greater autonomy to intervene with increasing prominence in the organization and development of personal and group projects, adopting and making solidarity, cooperative, caring and self-caring attitudes and actions, in different contexts.
Sports practiced in the Physical Education classes are: Athletics, Hockey, Football (soccer) , Handball.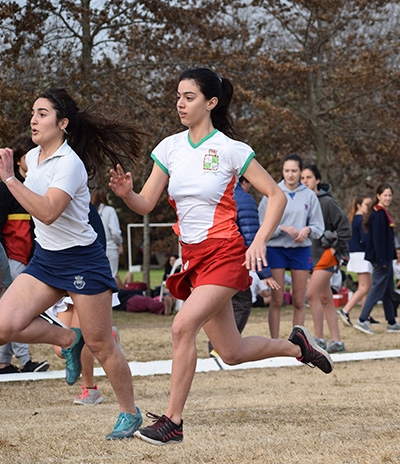 Sports Day
The entire school participates in athletics competitions and each student represents the House to which they belong.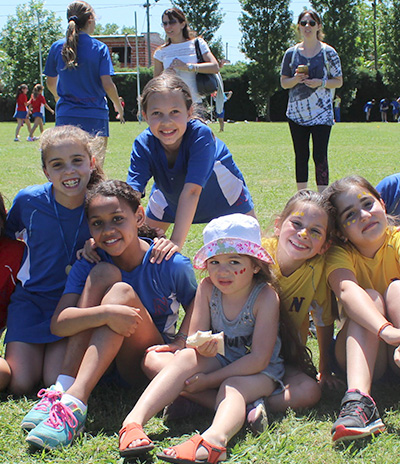 Family Day
Once a year we meet during the day to carry out activities with the school families with the objective of getting acquainted and sharing with all members of the educational community.