Number of classes:
From 1st to 6th grade, full school day: morning shift, English; afternoon shift, Spanish. English is compulsory.
Timetable:
Annual events:
School functions, Drama Open Class, Chorus presentation, Sports, Annual Chess Tournament, Educational trips, camps, study trips, after-school workshops of taekwondo, football (soccer), robotics, basketball, art, chess.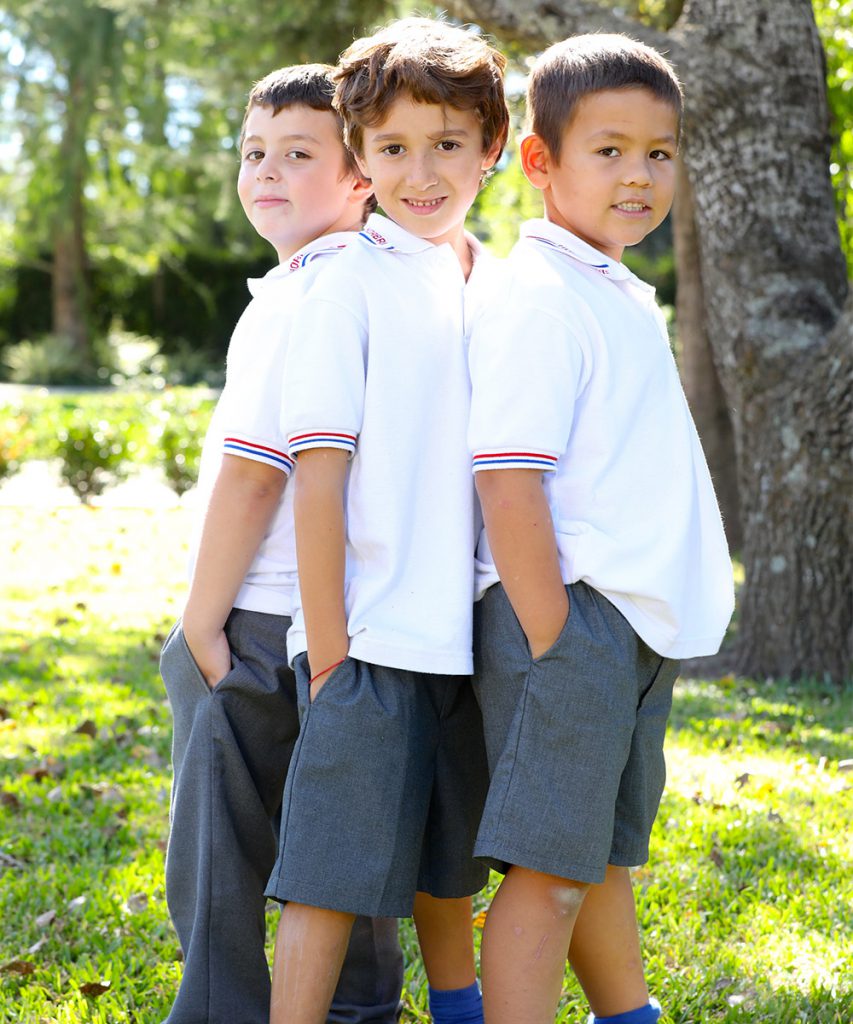 Colegio Norbridge has a project focused on and aimed at the stimulation of THE EARLY DEVELOPMENT OF reading and comprehension. This pillar leads us to develop 21st century skills, such as ethical creativity, clear communication, social cooperation, flexibility, initiative and leadership and emotional intelligence.
We believe that vocabulary RICHNESS and the openness to reading and research potentially transform any child into a good student. The school must offer a wide variety of options for the new generation and must be up to date, offering practices that reflect the reality and the skills mentioned.
Although the school serves students with high capacities, these are understood as potential not as a product, by putting ourselves at the service of the students and their interests, we ensure offering the necessary motivation for their capacities to manifest. We do this by providing a resonant environment and by being interested in students to generate empathy and development of social and emotional skills.
The school has a CONSOLIDATED PROJECT that always tends to improve pedagogical practices, reviewing and evaluating them. The role of the teacher is established as a counselor, who loves and knows their students, we believe that if there are effective teaching methods, even if they seem old-fashioned, they must be kept, that working with individualities and generating support configurations for students who learn in a different way it brings them closer to understanding basic concepts. It is essential that the first levels of schooling generate the bases that our children need to face a secondary schooling that challenges them to think and draw conclusions.
In our school we use the tools of LEARNING FOR UNDERSTANDING provided by the Harvard ZERO Project.
In 2008, for the first time in Argentina in a bilingual school, our institution incorporated the 1:1 MODEL, DIGITAL CLASSROOM consisting in the incorporation of one computer per student and teacher and interactive screens. The insertion of technology in the classroom modified the new access dynamics and the knowledge building and circulation, and changed pedagogical practices making them more focused on the student, world and collaborative work oriented, transforming the ties and relationships that are established among subjects within digital environments.
We use CASE METHOD to approach ways of solving everyday problems, to develop possible solutions to those problems. To our practices, the case method is an active and participative pedagogical method that fosters in children the ability to find meanings and relations, the capacity to prepare themselves to pass judgments, the talent to inform others about their position, assuming a democratic, dynamic, agile, and flexible proceeding based on accurate analysis. Significant learning is expressed on the format learning based on projects (in Spanish ABP).
As a base of our project we work with WORLD GENERAL INFORMATION that opens the Windows to the world and arouses interests unimagined in the curricula.
The new academic system supports the conformation of children groups working in projects and activities and sharing a common topic; we do this since the school foundation and call it CROSS GRADING.
At the Initial Level, our pedagogical project for the acquisition of a second language is based on three main objectives:
To make children familiarized with the use of language by means of games, songs and activities that develop their potentials,
To have children gradually acquire vocabulary helping them to communicate with the people around them, answer instructions and use everyday expressions.
To make children incorporate the necessary tools to develop their full potential to face the requirements of later stages with solid foundations, by means of the early stimulation of reading in English.